10 Questions | Isabel Freeman, Napa Valley Tip

From Brazil to Napa Valley: Isabel Freeman Works as Social Media 'Influencer'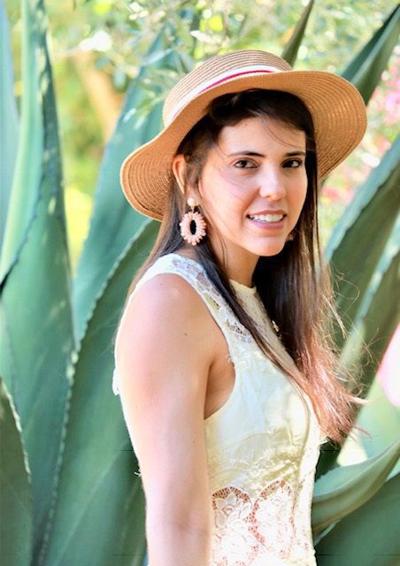 Isabel Freeman said she decided to move to San Francisco from her native Brazil in 2015 to improve her English. A few months later, she moved to Napa Valley where her husband, Brendon Freeman, was born and raised.
Today, Freeman works as a social media "influencer" and as a concierge at Stag's Leap Wine Cellars.
She created her blog, napavalleytip.com, "to share and give some tips of everything I'm living in this beautiful city that is considered one of the most famous in the world."
1. How did you get into this business?
While working at Stag's Leap Wine Cellars and going wine tasting throughout Napa Valley, I realized there are so many amazing places to visit that it can be overwhelming for visitors.
I saw an opportunity to help our visitors decide where to go through social media and have fun while doing it!
2. What was your childhood ambition?
I always liked the idea of being an actress because I love when people are entertained, and I love being a part of that.
3. What was your first job?
My first job was with an international trade company in Belo Horizonte, Brazil. I spent 10 years with the company and mostly worked with customs. Black and Decker was our biggest client.
4. Which three people would you most like to have dinner with?
1) Princess Diana because she genuinely loved everyone without judging people based on their status, beliefs or skin color.
2) Gisele Bündchen because she's a gorgeous and successful Brazilian woman who uses her influence to serve the needs of people all over the world.
3) Warren Winiarski because he helped put Napa wines on the global stage when he was the winemaker at Stag's Leap Wine Cellars, and also because he's so kind to everyone.
5. What is the biggest challenge your business has faced?
Finding your niche and properly marketing to your target audience. Without a specific strategy, you won't be successful.
6. Who do you most admire in the business world?
I know he was far from perfect, but it's Steve Jobs because of how he played a crucial role in connecting people all over the world. He had a vision to change the world and he succeeded.
7. If you could change one thing about your business, what would it be?
I wouldn't change anything because the social media influencer world is still new and growing. The important thing is to be adaptive to change, so I'm just excited to see what happens in the future!
8. What's on your to-do list?
My short list is to become a mother, travel to Africa to gain new perspectives on people's struggles, and become a famous influencer who brings people together.
9. What's something people might be surprised to know about you?
I HATE frogs! They are so disgusting, and they follow me when I'm working at Stag's Leap Wine Cellars.
10. If you could be anywhere right now, where would you be?
In all honesty, right here in Napa because we have the best local community in the world, the best wine in the world, amazing restaurants and it is so beautiful here!